Building Events 2022, Architecture Exhibitions, Architectural Talks, Workshops, Projects
Building Events – Architecture News
Architectural Exhibitions + Lectures + Awards + Debates in 2021 from around the World
Current Building Events
Architecture Events – coming soon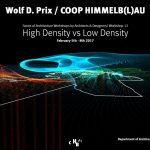 Architectural Events – rolling events diary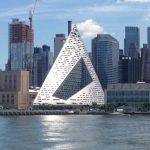 photo © Adrian Welch
Building Events in 2022
Architectural Events, chronological:
Architecture Exhibition Guenther Domenig: DIMENSIONAL, Austria, central Europe
12 June – 16 October, 2022 ; Tues – Sun, 10 am – 6pm

photo © Gerald Zugmann
The MMKK (Museum of Modern Art Carinthia) explores the relationship between art and architecture, while the Architektur Haus Kärnten (Archictecture House Carinthia) focuses on Günther Domenig's impact on contemporary architectural production.
Recent Building Events Archive
Alison Brooks Architects – Cultural Formations, Clare Hall, Cambridge, England, UK
Displayed in Ralph Erskine's seminal 1969 building for Clare Hall, Cambridge University, Cultural Formations brings together a selection of our practice's most significant cultural and urban projects from the last twenty years. Each of these works translates specific social histories, urban archetypes and iconographies into contemporary space and form while at the same time celebrating architectural craft.
18 February – 7 April
10am-5pm Every Day
Clare Hall, Herschel Road
Cambridge
CB3 9AL
+44 (0)1223 332360
11th International Space Design Award – Idea-Tops Exhibition, Shenzhen Library, China
Dates: 1 – 21 November 2021
The 11th International Space Design Award – Idea-Tops, an award which identifies outstanding talents in architecture and interior designs, found its best designs in 18 award categories during the Awarding Ceremony that took place on the 13th of October 2021 in Shenzhen, China, and was hosted by the Idea-Tops Organizing Committee, Council for the Promotion of Guangdong-Hong Kong-Macao Cooperation and Shenzhen Association for Science and Technology.
11th International Space Design Award – Idea-Tops
Moving Architecture exhibition in Galerie d'Architecture, Paris, France
from 4 November 2021 to 15 January 2022
Galerie d'Architecture is a place which has already exhibited the work of the most significant contemporary architects such as Shigeru Ban, Rem Koolhaas, Renzo Piano, Bernard Tschumi and many others. KWK Promes is the first studio from East-Central Europe invited to present its work there.
The exhibition will stay in France until the 15th of January 2022 and will be officially ended by a finissage.
Inauguration evening – Tuesday, the 9th of November 2021
Moving Architecture exhibition in Galerie d'Architecture, Paris
Rethinking Construction: the Cross Laminated Timber Future
from 4 November 2021
Mass Timber Academy's upcoming online short course, 'Rethinking Construction: the Cross Laminated Timber Future'.
Starting on Thursday 4 November, the five consecutive weekly afternoon sessions will open your eyes and imagination to CLT's possibilities.
Register now at: https://www.masstimberacademy.com/shortcourses
or email for more details – cpe(at)masstimberacademy.com
#masstimberacademy
The Architecture of Claesson Koivisto Rune, The Royal Academy of Fine Arts, Stockholm, Sweden
CLAESSON KOIVISTO RUNE ARCHITECTS
16 October  to  20 November, 2021
The Royal Academy of Fine Arts, Fredsgatan 12, Stockholm, Sweden
Tel. (+46) 08-23 29 45
Opening hours:
Tuesday – Friday 11:00 – 16:00
Saturday 12:00 – 16:00
Vernissage: October 16, 12:00 – 16:00
ONE + LOLA curated exhibition, Shenzhen, China
until 30 September 2021
Lucca Biennale X Edition
Aug 1 – Sep 26, 2021
X EDITION NEW DATES
As a result of the Covid-19 pandemic developments, the organizing committee of Lucca Biennale Cartasia has decided to postpone the tenth edition of the event from August 1st to September 26th, 2021.
We are working and will continue to work to maintain the safety of all those who work at or participate in the event, as artists and audience, and to maintain the integrity of the Biennale and its many sections.
That is why the Biennale does not stop. Great ideas are planned for the next edition: events, exhibitions, seminars, conferences involving countries such as Japan, as well as artists and speakers from all over the world. We are working on an edition rich in culture, art, events to celebrate the tenth anniversary of the event.
Postponing the event is above all a form of respect towards the city of Lucca, the participating artists and the public involved: we are going to be able to gather again in summer 2021, to live together the beauty of art.
After the tenth edition, in 2021, the eleventh edition will take place, as planned, in 2022 bringing the Lucca Biennale back to even years.
Thanks to every single person who continues to support us, we are at your disposal for any request.
To all, a deep wish for creativity, art and culture.
www.luccabiennale.com
ZHA Close Up – Work & Research Exhibition
MAM Shanghai, China
26 June – 15 September 2021
ZHA Close Up – Work & Research Exhibition
Two Exhibitions in M4H Rotterdam, The Netherlands
Down To Earth Reopens

picture : Aad Hoogendoorn
After months of lockdown, DOWN TO EARTH reopened on 9 June 2021 with two exhibitions: RECLAIMING THE COMMONS and WATERSCHOOL M4H+.
While there is no denying the seriousness of the current pandemic, the climate and biodiversity crisis is increasingly and urgently confronting us with the fact that we have pretty much ruined our relationship with the planet.
Science warns us: we're almost at the tipping point. This puts us on high alert and forces us to radically change how we think and act, to create design solutions that will concretely and sustainably allow us to land.
Presenting the exhibitions RECLAIMING THE COMMONS and WATERSCHOOL M4H+, the IABR is once again on top of current affairs: climate crisis, mass extinction, global warming, and rapidly growing inequality. It is here that the IABR believes its key challenges lie.
Miralles. Perpetuum Mobile, Barcelona
26 May until 29 August 2021
Disseny Hub. Plaça de les Glòries, 37 Barcelona, Catalunya, Spain
Entry Fee: 3 € (Entry fee to Disseny HUB)
Following the launch of the first three exhibitionts of the Miralles homage, Perpetuum Mobile opens at Disseny Hub on Wednesday 26th May, promoted by the Fundació Enric Miralles with the support of the Barcelona City Council and the Generalitat de Catalunya, to celebrate the work of Catalan architect Enric Miralles in his many facets as a creator, to mark the occasion of the 20th anniversary of his death.
A Story for the Future – MAXXI's First Decade
17 Feb until 29 August 2021
Curated by Hou Hanru
Exhibition design by Inside Outside
Historical times call for critical, contemporary exhibitions. On the occasion of the decade-long anniversary of Rome's first museum of the contemporary arts, memory will abide by the unbound. We are thrilled to announce the launch of the new exhibition titled "A Story for the Future: The First Decade of Maxxi", for which Inside Outside has delivered the exhibition design.
MAXXI Museum is re-visiting its archive, but it's the visitors who will be making the content count in its encore. The museum is growing to be an inescapable access point into the feeding and friction that takes place between creative communities and the fabric of modern life.
Now, MAXXI Museum is embracing its vocation as a platform instead of a podium and calling upon the curatorial insight of the visitor. A familiarized body of work will veer towards the unexpected as the exhibition dips it into an immersive environment that could provoke unexpected affects, combinations, sensations, or forecasts.
To read more, click here
The exhibition "A Story for the Future: MAXXI's First Decade" will open online – it will be available to the public from 17 February 2021 – 29 August 2021.
Chronicling the pandemic
A research project that the Equilibrium Network is instigating:
They are inviting anyone and everyone who is working within the built environment to send a short video of themselves, filmed on their phones, talking about the impact that the pandemic has had on their lives, and the long-term changes that they envisage as a result, both personally and professionally.
The results will be posted on the EQN website (https://www.equilibrium-network.com and will be used as the basis for a more formal piece of research by our academic friends.
Further information can be found here: Chronicling the Pandemic
Crash Course
Architecture Centre Amsterdam, The Netherlands
Every Friday, a Crash Course on Amsterdam architecture and urbanism.
Date & time: every Friday, from 1.30 to 2.15 pm
Location: Arcam
Language: English
Price: € 7,50 p.p
www.arcam.nl/en/crash-course/
Substantial Style: A Guided Tour Of The RIBA
Swedish modernism or Art Deco? Richly decorative or formally functional? A building with many interpretations but one never lacking style. Visit 66 Portland Place, the iconic home of architecture and headquarters of the Royal Institute of Architects.
England – London
Select Saturdays, 2.30pm to 3.30pm, and Tuesdays, 6.30pm to 7.30pm
RIBA, 66 Portland Place, London, W1B 1AD
£10
Art Workshops: Explore And Make At The RIBA
Join each month for a friendly creative workshop, where you'll explore architecture and make art using a different medium. For retirees or those aged 50 and over.
England – London
The last Thursday of each month. Workshops start 2pm and end 4pm. No workshop in December 2020.
RIBA, 66 Portland Place, London, W1B 1AD
Free
Le Corbusier's early drawings. 1902-1916
Curated by Danièle Pauly

"Le Corbusier's early drawings. 1902-1916" | © Enrico Cano Teatro dell'architettura Mendrisio, interno, Università della Svizzera italiana | Architect: Mario Botta
Le Corbusier's early drawings. 1902-1916
"It Begins With One Word. Choose Your Own", Mies van der Rohe Pavilion, Barcelona, Catalunya, Spain
by artist Katarzyna Krakowiak


photo : Anna Mas
Sound Intervention at the Mies van der Rohe Pavilion
Sea Change: Flood Resilient Architecture for the 21st Century
Location: Roca London Gallery, Station Court, Townmead Road, London, SW6 2PY, England, UK
Exhibition Curator: Eva Woode


image courtesy of Roca
Roca London Gallery Spring Exhibition
Álvaro Siza. Viagem sem Programa
Curators: Raul Betti and Greta Ruffino
Location: Santa Maria della Scala – Piazza Duomo, Siena, Italy


image courtesy of organisers
Travel Without Program Álvaro Siza Exhibition in Sienna
"shaping everyday life! bauhaus modernism in the GDR", Germany
Bauhaus Centenary in 2019
Flat Lands & Massive Things – From NL to NYC & Beyond, Berlin, Germany
Exhibiton by Archi-Tectonics – Winka Dubbeldam & Justin Korhammer, New York


image © Archi-Tectonics
Archi-Tectonics Architecture Event
Architecture Events Archive – past architectural event information
Architecture Events 2016 Archive
More Building Events welcome!
Architecture Event Archive
Key Building Events, recently finished, listed by country:
UK
London Festival of Architecture Events
RIBA Architecture Exhibition, London
AA School Architecture Events, London
V&A Events, London
Pitzhanger Manor architecture exhibition, PM Gallery, Ealing, west London
USA
SCI-Arc Architecture Events, SCI-Arc Gallery, Los Angeles, CA
Contemporary Art Museum St. Louis, Missouri
Guggenheim Exhibition, New York City
Center for Architecture in New York Building Events, New York City
Los Angeles Forum for Architecture and Urban Design, CA
Architecture and the City Festival San Francisco Events, CA
Cooper Union Building Events, NYC
Gagosian Gallery Exhibition, New York City
Heinz Architectural Center Events, Carnegie Museum of Art, Pittsburgh, PA
Kansas City Design Week Architecture Events
NETHERLANDS
FRANCE
Carré d'Art-Nîmes Architecture Exhibition
ITALY
Mediterranean Academy Architecture Event, Italy
AUSTRALIA
Faculty of Architecture, Building and Planning, University of Melbourne Events
Glenn Murcutt International Architecture Event, Australia
Gold Coast City Gallery Architecture Events, Queensland, Australia
CUSP Architecture Event, Sydney, NSW, Australia
GERMANY
Aedes Gallery Architecture Exhibition, Berlin, Germany
UKRAINE
DENMARK
Danish Architecture Centre Events, Copenhagen, Denmark
PORTUGAL
Lisbon Architecture Triennale, Portugal
ISRAEL
Ermanno Tedeschi Gallery in Tel Aviv Exhibition, Tel Aviv, Israel


image by architect
Exhibition of Daniel Libeskind's Architectural Drawings
FINLAND
Museum of Finnish Architecture Events, Helsinki
ROMANIA
GIS Architecture Expo Event, Bucharest
INGLASS Architecture Conference, Romania
Events for the World Building Events 2021 page welcome