Building Events 2022, Architecture across the Globe, Design Talks, Awards, Webinars Images, Projects
Architecture Events from around the world
Architectural Exhibitions + Lectures + Awards + Debates + Seminars + Shows in 2022
post updated 16 July 2022
Building Events – now on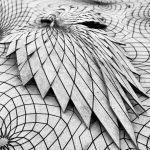 Architectural Events – rolling events diary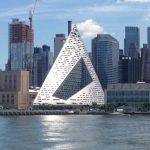 photo © Adrian Welch
Architecture Events 2022
Architectural Events Ongoing – latest event info:
Now on:
Architecture Exhibition Guenther Domenig: DIMENSIONAL, Austria
12 June – 16 October 2022
Architectural Events in 2022
Architecture Events in 2022, chronological:
JULY
15' City Summit
– One online event that will be leading the charge on 15 Min City debate and discourse.
– Touching on these ideas and topics – urban technology, increased urbanization, climate change, political stress
– Focused discussion on critical challenges and opportunities for 15' from your practice / research
– 20th of July, 3-6PM GMT+2, 3 panels, via Zoom
– Webpage: https://rb.gy/pjjnil
– Linkedin Event: https://www.linkedin.com/events/15-citysummit6945643486868090880/comments/
AUGUST
The 12th Asia Pacific Floor Fair (CGFF2022), Guangzhou, China
Date: 9 – 11 August 2022
Venue: China Import & Export Fair Complex
Address: No. 380, Yuejiang Zhong Road, Guangzhou, China
Website: http://www.cgff.net/index.php?lang=en
SEPTEMBER
TAB 2022, Estonia
Date: 7 September – 31 October 2022
TAB 2022, organised by Estonian Centre for Architecture will take place from September 7th – October 31st, 2022.
13th International Conference On World Class Sustainable Cites 2022, Kuala Lumpur, Malaysia
13 September 2022
Venue: Royale Chulan Kuala Lumpur Hotel, KL
The 3 Partner Organizations: the Real Estate & Housing Developers' Association Wilayah Persekutuan Kuala Lumpur (REHDA KL), the Malaysian Institute of Planners (MIP) and the Malaysian Institute of Architects (PAM), will be jointly organizing the '13TH INTERNATIONAL CONFERENCE ON WORLD CLASS SUSTAINABLE CITES 2022' (WCSC 2022) to be held on 13 September 2022 (Tuesday) at the Royale Chulan Kuala Lumpur Hotel in Kuala Lumpur, Malaysia.
With the official support and endorsement of Kuala Lumpur City Hall (DBKL), this 13th WCSC conference series will be a constructive, inclusive and aspirational platform for City Managers, built-environment industry professionals, academicians and city stakeholders to brainstorm and address how Kuala Lumpur and other cities in Malaysia should move forward.
Themed 'KL2040: Towards A Liveable Urban Future', this year's WCSC will focus and explore on how and what proactive steps need to be taken for cities to be a 'Resilient, Sustainable & Liveable City' in achieving a better quality of life in the areas of social inclusiveness, affordability, housing, accessibility, mobility, health, education, safety & security, vibrant public spaces and reducing carbon emissions to meet the impacts of global climate change. Kuala Lumpur is also set to embark on an important planning policy direction through its new 'Kuala Lumpur City Plan 2040'.
OCTOBER
Arctic Design Vault, Norway
1 October 2022 : Upload design works through User Center
Arctic Design Vault, a non-profit program sponsored by Design Daily, is archiving the world's architectural digital memories in a deep-freeze repository 800 feet underground and stored in a renovated industrial facility for at least 2,000 years. The first preservation will be deposited near Global Seed Vault in Norway by the end of 2023. Now the program is calling for design works, including but not limited to drawing, rendering, photography, from concept to built form.
About Program
Initiatives
With the emerging architectural design works that defined various historical marks, it has a tendency to be deserted, obsolete, or worst-case scenario, though improbable, losing these works through a global calamity. Thus, documenting, preserving, and storing these design works are necessary.
Approach
Through the collaboration with multiple channels, and collected drawings, renderings, photographs from architects, firms and designers in a secure process. The design repository will be stored in the deep-underground Arctic vault built by Design Daily or trusted third parties in Svalbard, Norway.
Benefits
As a part of the future heritage, preserving today's design works are becoming important to avoid it being obsolete. Sponsored by Design Daily, archiving these works through advanced technics of storage helps ensure the safety and preservation of these data for future generations.
Steps to Join
Here's the step by step guide to joining the Arctic Design Vault program.
– Click to visit user.designdaily.net
– Register a new account and login user center
– Find the What's New page and form to leave your information
– One email will be sent to you with unique link
– Open the link to upload your design works to Design Daily
– Design Daily stores the repository underground
– Claim your activity badge on profile page after archiving
Timeline:
The preservation program proceeds round by round, and the first vault will be deposited by the end of 2023.
from 20 Jun 2021: Register program with Design Daily
1 Oct 2022: Upload design works through User Center
31 Dec 2023: Deposit the repository into underground
Frequently Asked Questions
– Is it free to join the Arctic Design Vault program?
Absolutely FREE. Since it is a non-profit program sponsored by Design Daily, the participants, as well as memberships, don't have to pay any fees at any stage. The program is permanently free.
– Who owns the copyright of the submitted design works?
The copyright of the work belongs to you or its original holder from beginning to end. The program is a repository for archiving architectural digital memories. We will not use these works without permission and authorization. Even if getting your permission and authorization, we still have no intention to use your design work in any condition.
– Which certain form of storage are you using to preserve design?
We will collaborate with a trusted third party to convert all digital design works (in the form of binary code) to grey pixels that are inscribed into a four-level grey film that contains eight million data points per frame which contain around 120 GB which could be readable through a digital scanner, microscope, etc. This technology is structured on open-source principles to protect the information at the same time making the data accessible whenever it is needed through a digital scanner and open-source software. At the same time, we still use solid-state hard (SSD) drives for storage as a backup.
– How would this last 2000 years?
The storage for this data would be located deep inside an arctic mountain in Svalbard and it is a demilitarized zone. Thus, making this location suitable to protect valuable data. The cool dry conditions prolong the longevity of the data being stored in this vault. There are successful cases for preventing the loss of irreplaceable data, for example, Global Seed Vault, Arctic World Archive, where they are in the same area with same philosophy.
Official Website https://arctic.designdaily.net/
Contact [email protected]
NOVEMBER
International Design Awards
30 September 2022: Regular Deadline
31 October 2022: Final Deadline
15 November 2022: Extended Final Deadline
15 Nov 2022: Submission Deadline
Type: Open Competition, Student Competition, Fellowships, Awards
Country: International
Prize: Trophy, certificate, cash prizes, invitation to gala winners' event.
Website: https://www.idesignawards.com/
Social Media: @idesignawards
About Competition / Awards / Event / Fellowship / Scholarship
With a mission to uncover extraordinary talent in the design industry around the world, the IDA Awards were created to recognize, celebrate and promote legendary visionaries who conceptualize and produce exquisite design creations. The IDA encompasses the following design disciplines: Architecture, Interior, Product, Fashion and Graphic Design
Requirements / Eligibility
The IDA competition is open to anyone aged 18+ residing anywhere in the world. Professional entries will be judged against other professionals and student entries against other students. Projects or designs must have been completed no more than 5 years from the time of submission in order to be eligible.
Professional – Designers who earn, or have earned, the majority of their income from design.
Non-professional/Student – Anyone who is a student of any kind can enter work under the student category and receive the reduced submissions fee—regardless of whether they are a full-time or part-time student, or what they are studying.
Submission / Key Dates
Submission Details: 1) Sign up for a free membership profile; 2) Once you're a member, log in with your username and password, and you will be directed to the submissions page; 3) fill in the required information and upload your submission; 4) proceed to payment.
Key Dates:
Early Bird Deadline (-10%): May 30, 2022
Extended Early Bird Deadline (-5%): June 30, 2022
Regular Deadline: September 30, 2022
Final Deadline: October 31, 2022
Extended Final Deadline: November 15, 2022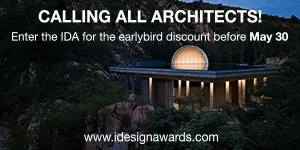 About the Organizer
The Farmani Group, a leading international organization creating art, architecture, design and property awards since 1985, founded the International Design Awards (IDA) in 2007.
use the discount code below:
Discount code: e-architect_IDA2022
Future Of Cities Conversations Series, Madrid, Spain – international
The Norman Foster Foundation Presents The 'Future Of Cities' Conversations Series
In the face of crises like climate change and the COVID-19 pandemic, effective and positive change in cities is an imperative condition to optimising public health, social equity and environmental sustainability for urban centres and the rest of the world.
Norman Foster Foundation Future Of Cities Conversations
Architecture as a New Geography
Bank of Georgia (Formerly Ministry of Highways): Pushing the Boundaries
A Discussion with Odile Decq and Jean-Louis Cohen
postponed
Online architectural discussion:
Architecture as a New Geography
with Odile Decq and Jean-Louis Cohen.
Vladimir Belogolovsky will moderate the discussion together with Niko Lekveishvili, the founder of Tbilisi-based TIMM Architects. We will discuss a remarkable building, the Bank of Georgia HQ (formerly the Ministry of Highways).
Built in Tbilisi, Georgia, in 1975, the building is one of the most iconic modernist structures in the former USSR. We will use it as a springboard to address the roles of megastructures, politics in architecture, conflicts between clients, architects, and the public, current trends, site/landscape, daring buildings versus nostalgia, and place of the public realm in contemporary architecture. Listeners will have a chance to ask questions. There will be live audiences in Tbilisi and Paris, and individual listeners around the world.
https://bankofgeorgia.zoom.us/j/96510831596
Intercontinental Curatorial Project
48-15 11h Street, 4A, Long Island City, NY 11101, USA
Tel. 718.415.9646
www.curatorialproject.com
**********
GENERAL INFO
Dallas Architecture Forum Architectural Events, Texas, USA


photograph by John Horner
Dallas Architecture Forum Architecture Events
Bartlett School of Architecture Events, London, England, UK


photo courtesy of UCL
Bartlett School of Architecture Events
DesignMorphine Events
DesignMorphine is a creative hub for design, developed through workshops, lectures, projects and explorations in the field of architecture, design and arts.


DesignMorphine Architecture Events
Cal Poly Pomona Events, Pomona, Los Angeles County, CA, USA
Cal Poly Pomona Architecture Events
Architectural Events
Architecture Events are added on the site daily over a 16 hour period. We cover architectural exhibitions, building talks, debates, conferences, book launches and competitions across the globe. Architecture Events welcome – please provide as a minimum one image and dates.
ARCHIVE
ESSEX Architecture Weekend


photograph © Catherine Hyland. Courtesy Focal Point Gallery
Architecture Events 2016 Archive
San Francisco Architecture Events, California, USA


image Courtesy SF:AIA
San Francisco Architecture Events
Rice Design Alliance Events, Texas, USA
UB School of Architecture & Planning Buffalo Events, NY, USA
AA School Architecture Events, London, UK
V&A Architecture Events, London, UK
Architecture Centre Bristol, England
Faculty of Architecture University Hong Kong Events, China
The Turbulences FRAC Centre Event
University of Melbourne School of Design Architecture Event, Melbourne, Australia
AIA Kansas City Architecture Event
University of Westminster Events, London, UK : Building Lectures
Deutsches Architektur Museum – Building Exhibitions, Germany
Columbia University Architecture Event – GSAPP : NYC, USA
Events for the World Architecture Events page welcome